This page describes the forms that a Player can view.
Roster Form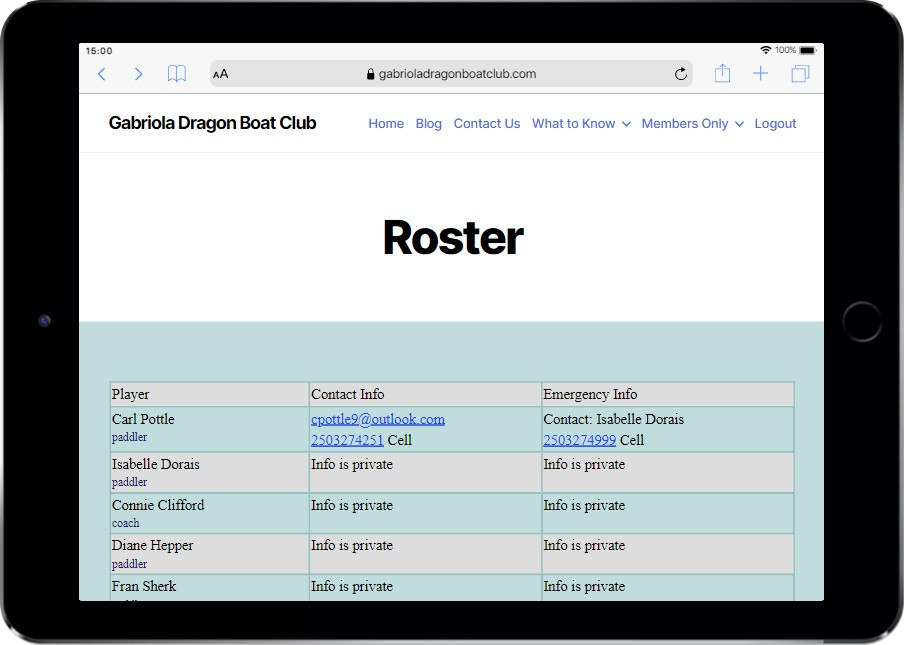 The Roster form displays information on all Players. Players can choose to make their contact information private on the Edit User form.
In any case, a players provincial health number information is never displayed.
Schedule Form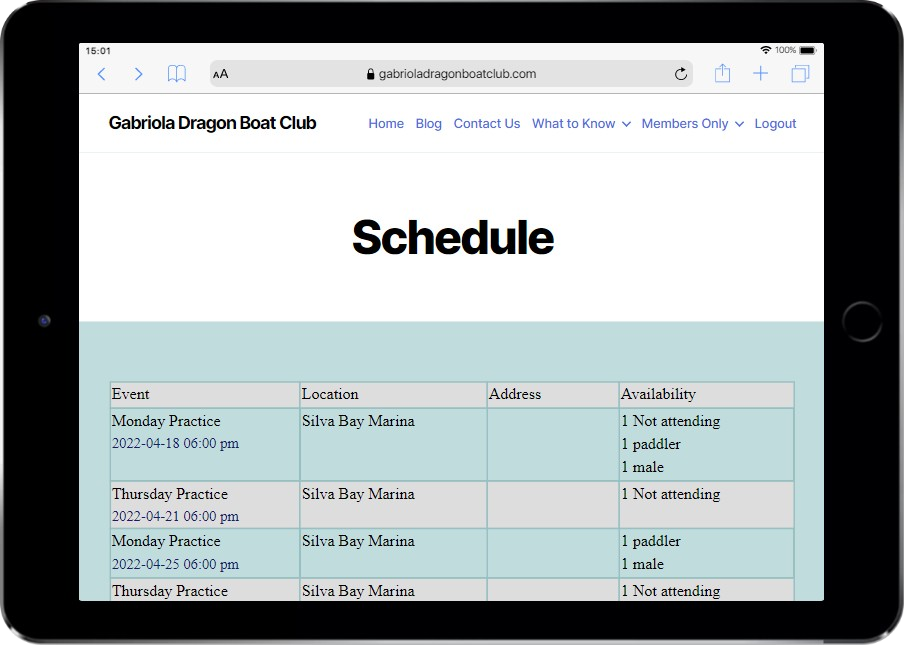 The Schedule form displays a list of all Events. The list includes:
event name
extra name
date and time
location and address
Availability information including numbers of Players:

Not attending
Players attending by position (EG: paddler, coach, steer)
Players attending by gender.
Availability Form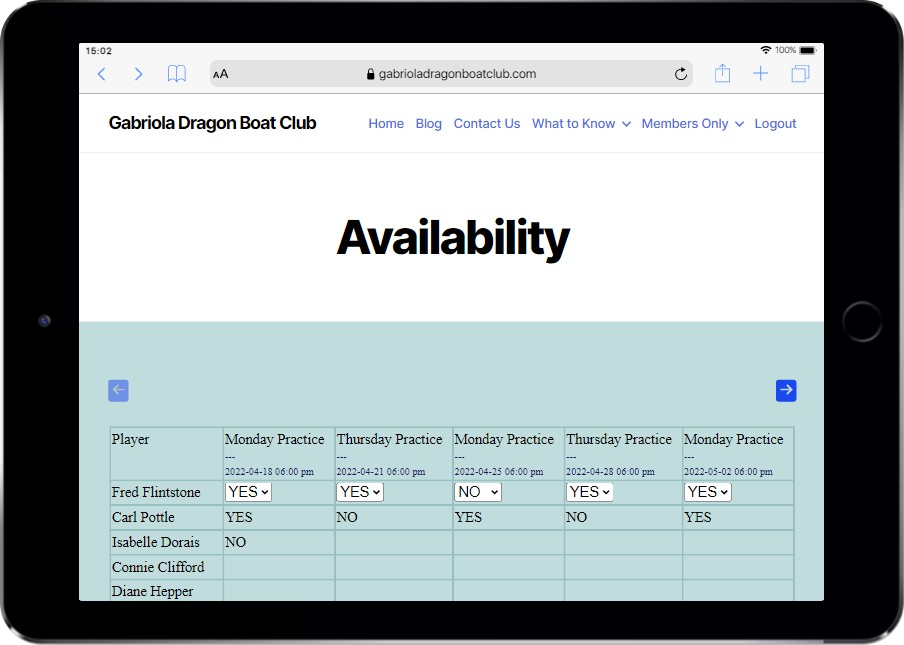 Players use the Availability form to indicate which events they will attend.
When a user visits this form events in the past are not displayed. The left arrow button can be used to view events in the past. The right arrow button can be used to view more events in the future.
The logged in Player will always appear first on this form.
For each event there is a drop-down menu with choices: 'Yes', 'No', or blank. If you do not know if you can attend an event leave it blank.
Players can view availability for all Players. But they can only change availability for themselves.
Edit User Form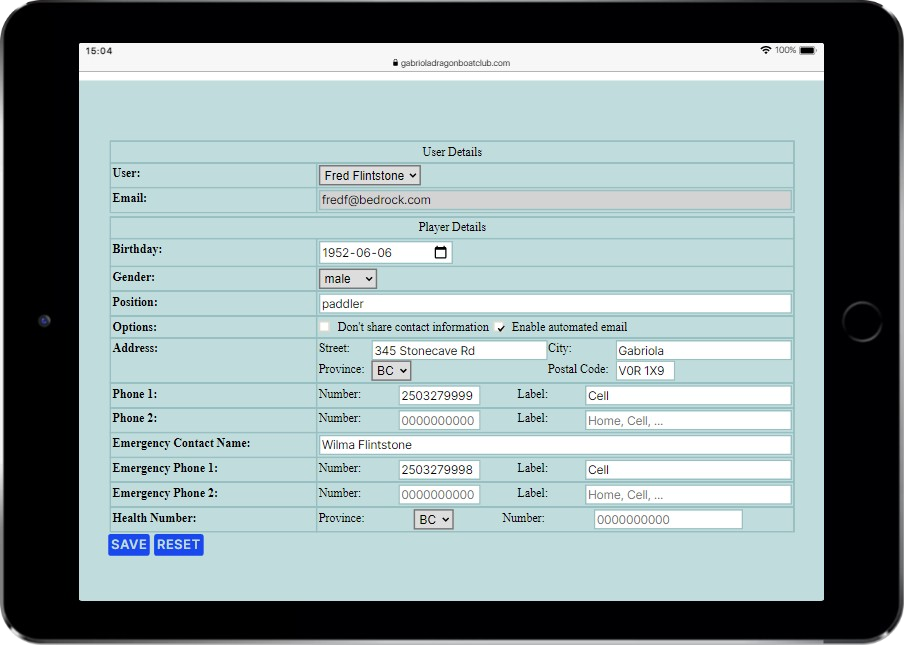 The Edit User form allows a Player to change their own personal information.
Under 'User Details' there is a drop-down menu with one enter, the name of the current user.
The email address field is read-only. The email address can only be changed by the website administrator.
All data items under 'Player Details' are optional and could be left blank. We highly recommend you provide your address, a phone number, and emergency contact information.
If you are concerned about privacy then check Don't share contact information under 'Options'. Then only Managers and the website administrator can see you contact information.
You also have a choice to not receive reminder emails for upcoming events. You make that choice by clearing the check for Enable automated email. In most cases Players should leave this checked.
Your Health Number information will only be visible to Managers and the administrator even if you do not tick privacy.
Note: Normally this data will be entered by a Manager or the administrator using information provided on your registration form.