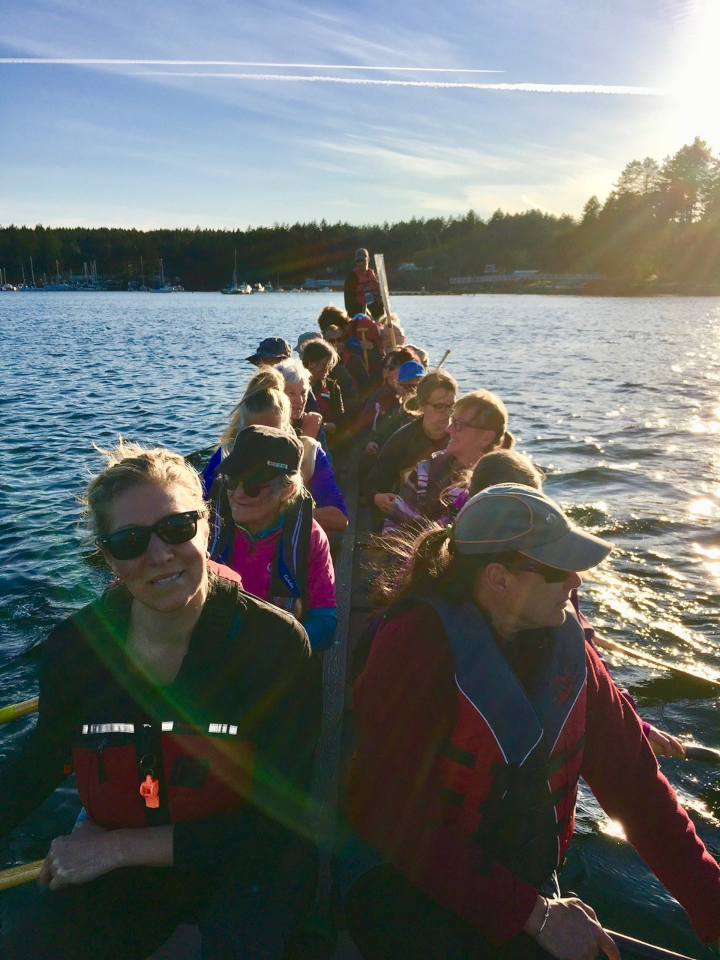 With great enthusiasm, a full boat of paddlers enjoyed Season 2019's first paddle, on April 1, 2019.
Through the generosity of the Silva Bay Resort & Marina, we are able to continue calling this beautiful site, home. Many thanks to the new owners.
Three new-to-Dragon Boating paddlers joined us. We had a spare coach sitting with them, and our Steer, did his usual masterful job of steering us around Silva Bay itself.
We were re-familiarizing ourselves with all needed actions of entering the boat; making sure each was well seated for maximum stability; timing and the different "calls" from the Steer in Dragon Boating that ensure, safety and consistency. And FUN…
Leaving the boat, we do our High Five down the line. As in the our first season of 2018, each face was brimming with smiles. All were chattering about the same thing. Fun, good to be back home, and the joy and peace of being a team on the water…